Woven in Renfrewshire preview at the RAH
Fablevision's 'Woven in Renfrewshire' is currently exhibiting at the Royal Alexandra Hospital in Paisley, featuring a selection of work from our previous project, 'Woven in Govan' (20/21) as a prelude of what's to come in the project.
The exhibition's placement within the hospital coincides with the Scottish national public inquiry into COVID-19. The insights and experiences shared during both projects will feed into the conversation around women carers' experiences before, during, and post-pandemic highlighting how things have changed and, importantly, how they haven't.
Upon completion of the project, the insights of our participants will be presented to the Scottish Government in an exhibition in the Parliament in June 2024.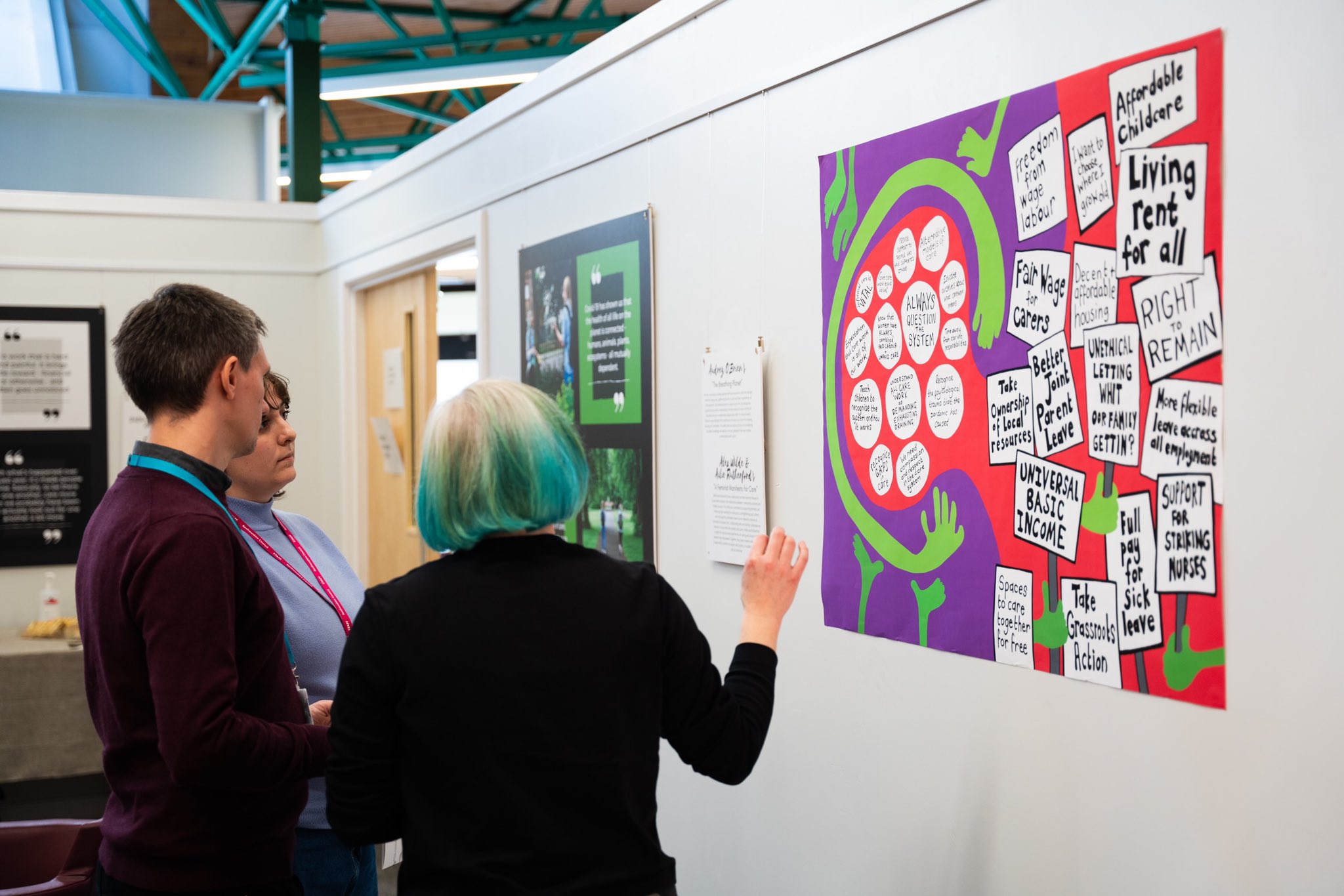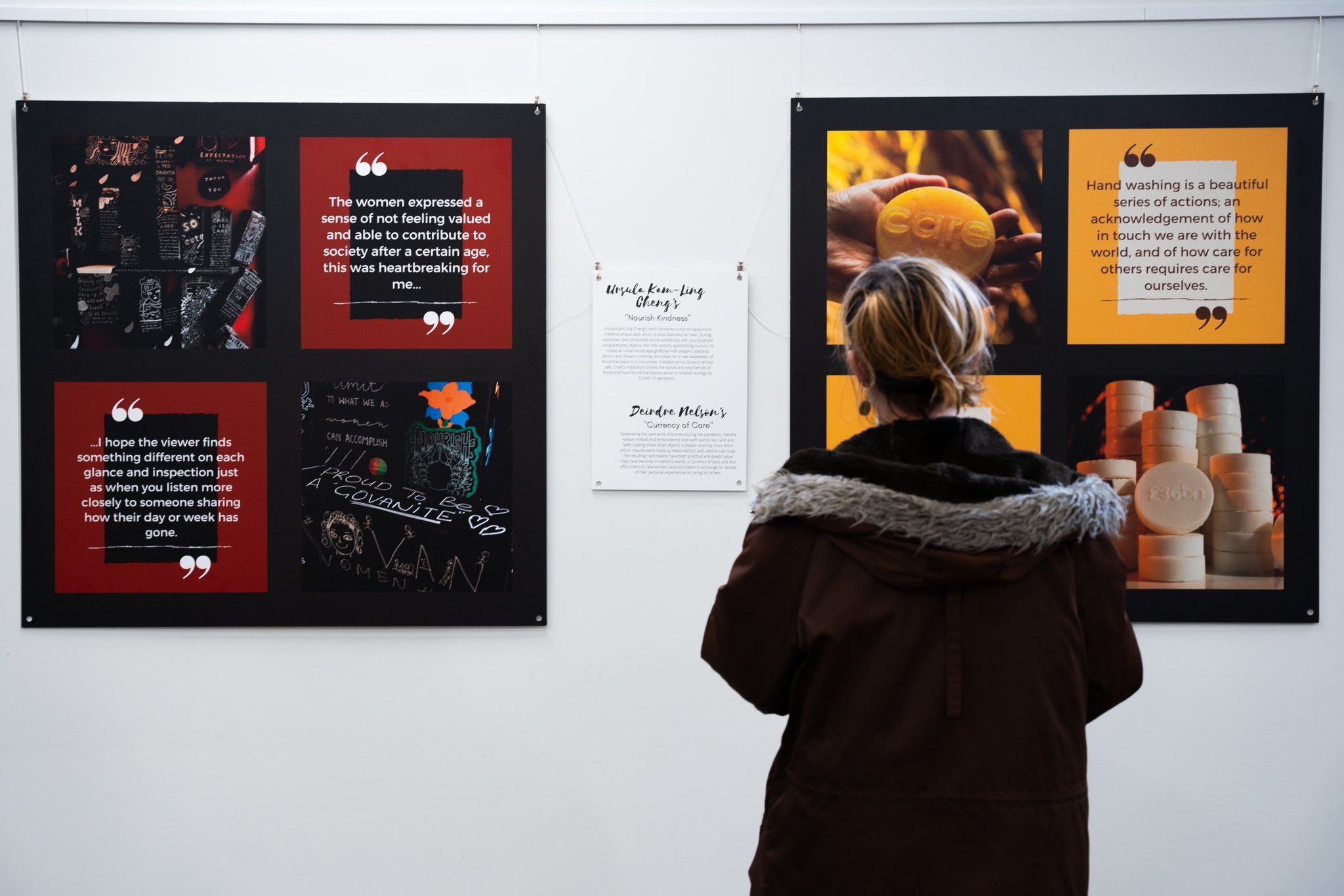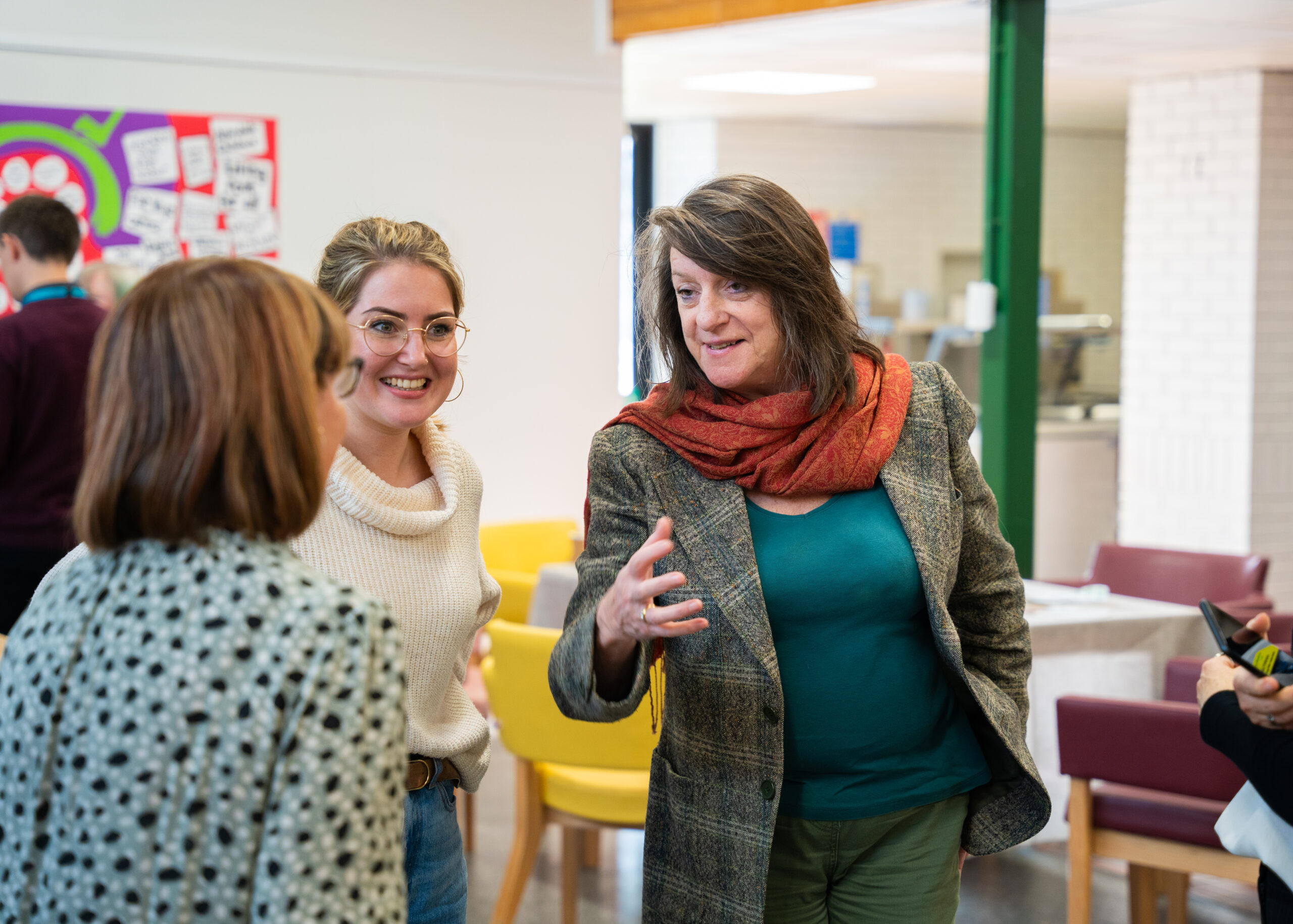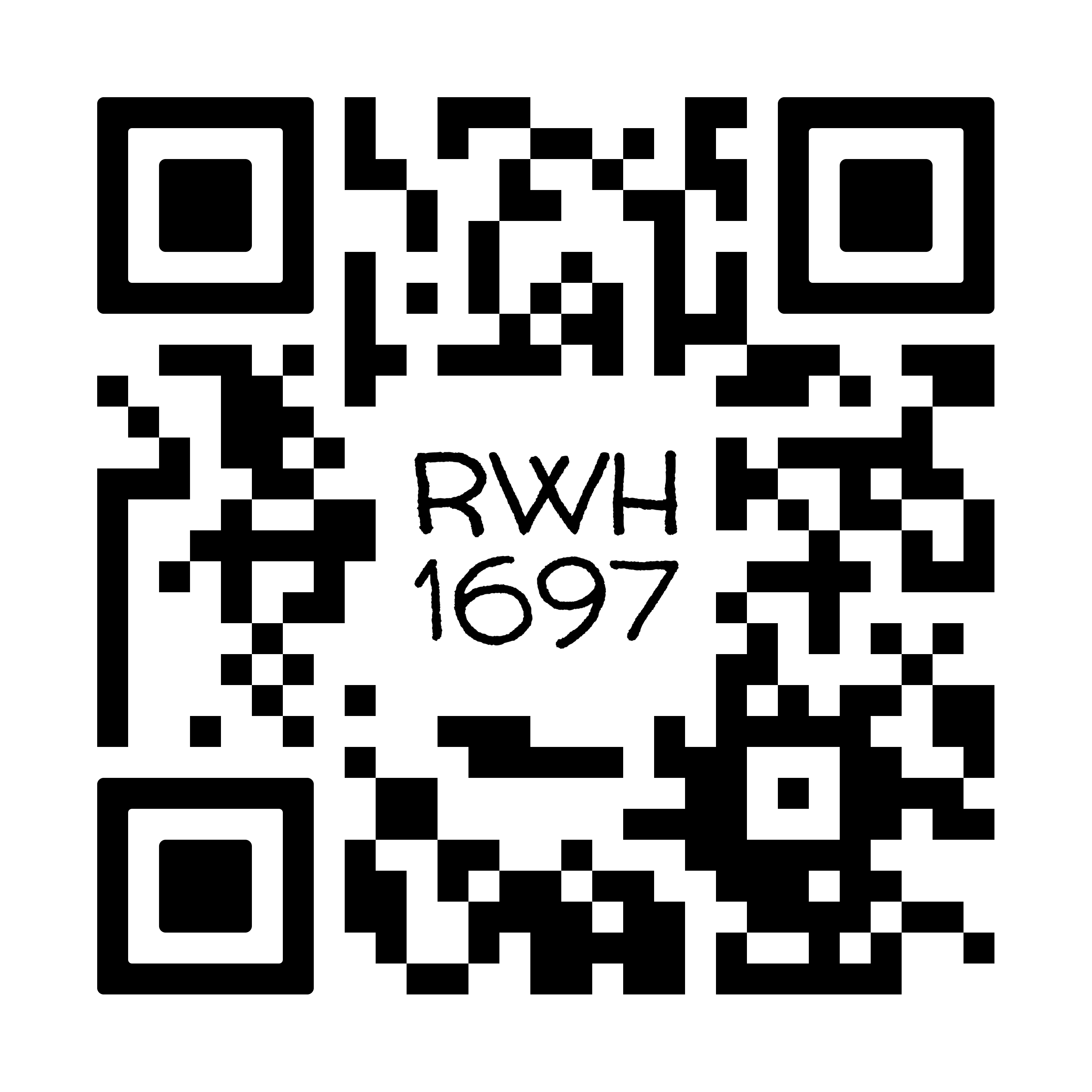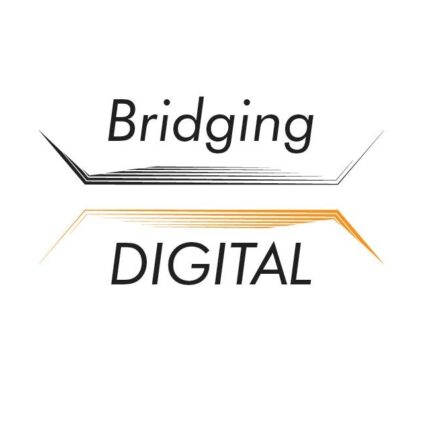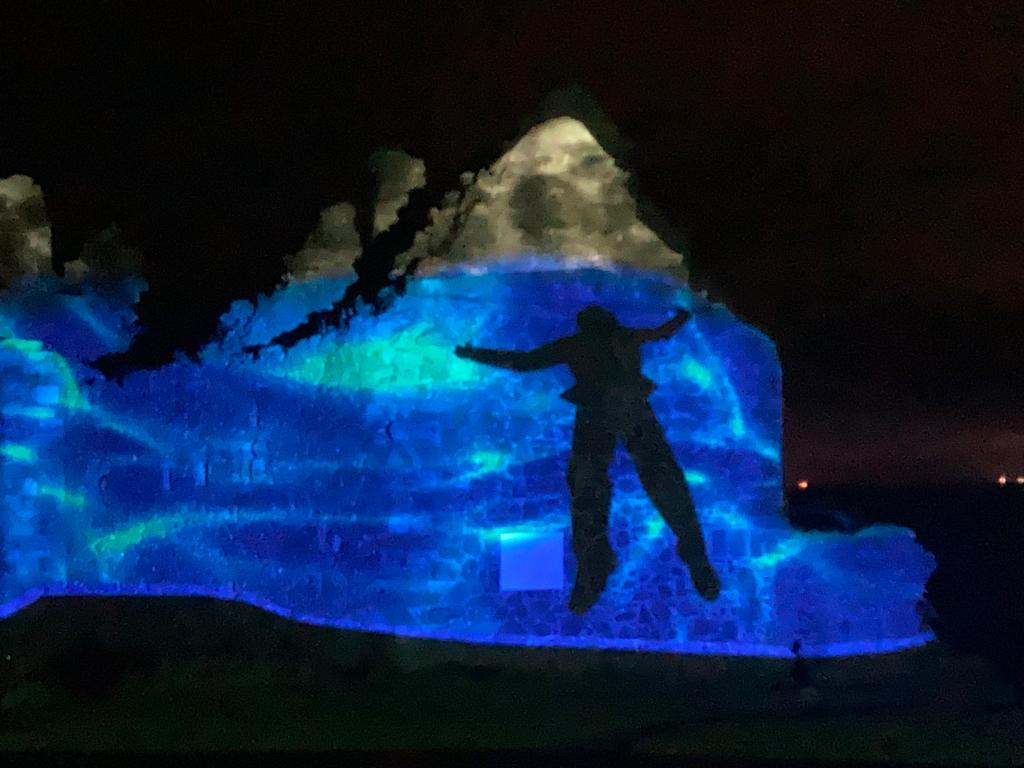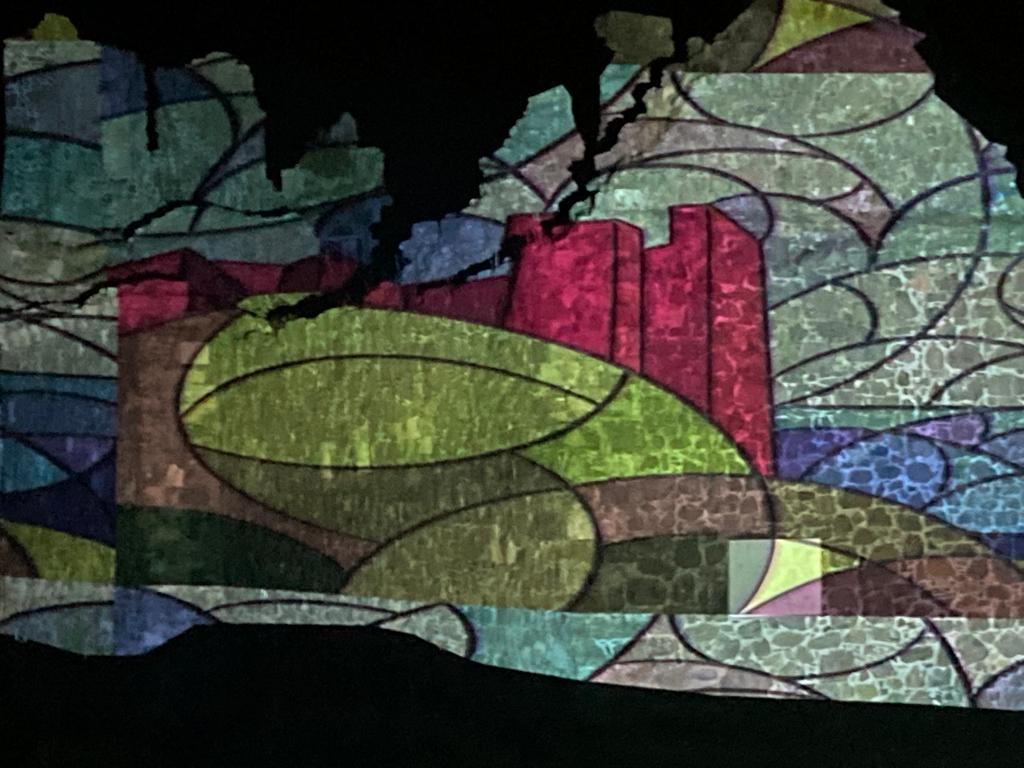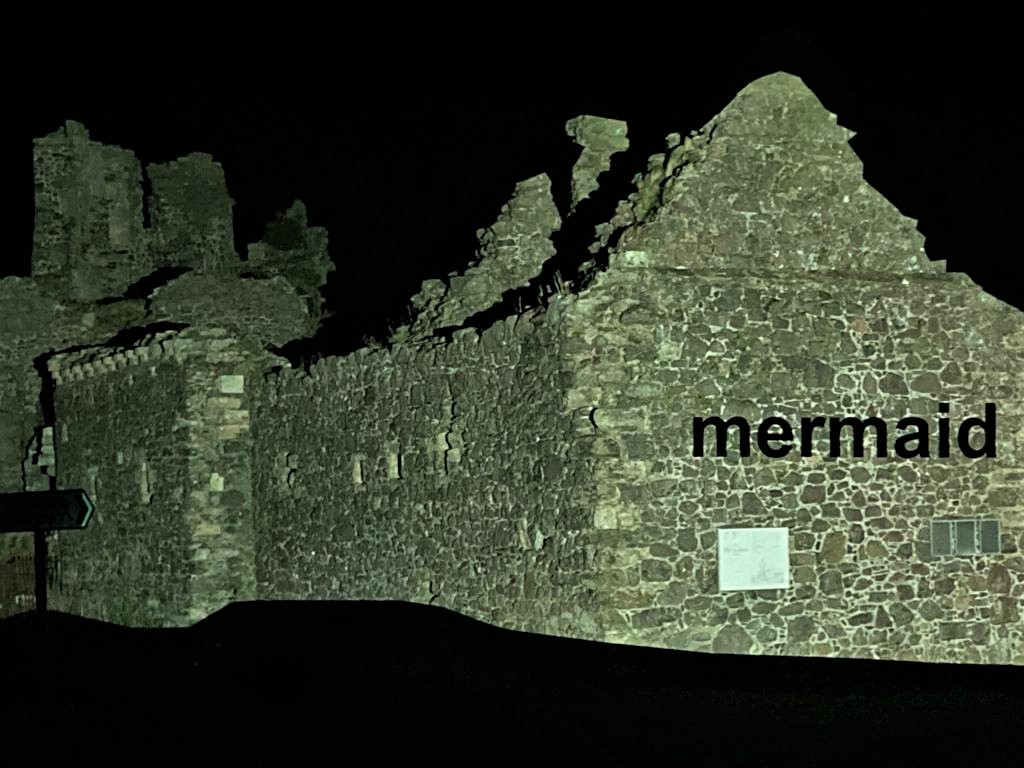 Meet the Artists at Paisley's Royal Alexandra Hospital (RAH)
As part of the introduction to the Woven in Renfrewshire project, we are issuing an invitation to RAH staff and hospital volunteers who would like to know more about the scope and aims of the project and to meet the artists in person.
What better way to familiarise yourself with the themes of "care and carers" than to take tea and cake in the convivial and tranquil surroundings of the RAH staff hub – where the exhibition is being staged – with views extending out over the pond.
If you work at the RAH or volunteer there, we look forward to seeing you between 14:00-16:00, Wednesday, 11th October, 2023.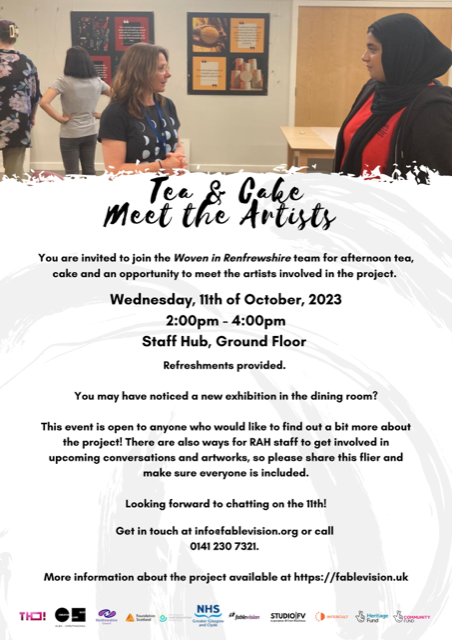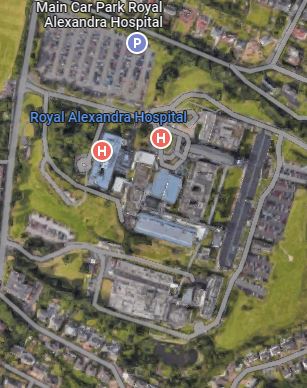 Introducing the Woven in Renfrewshire Artists…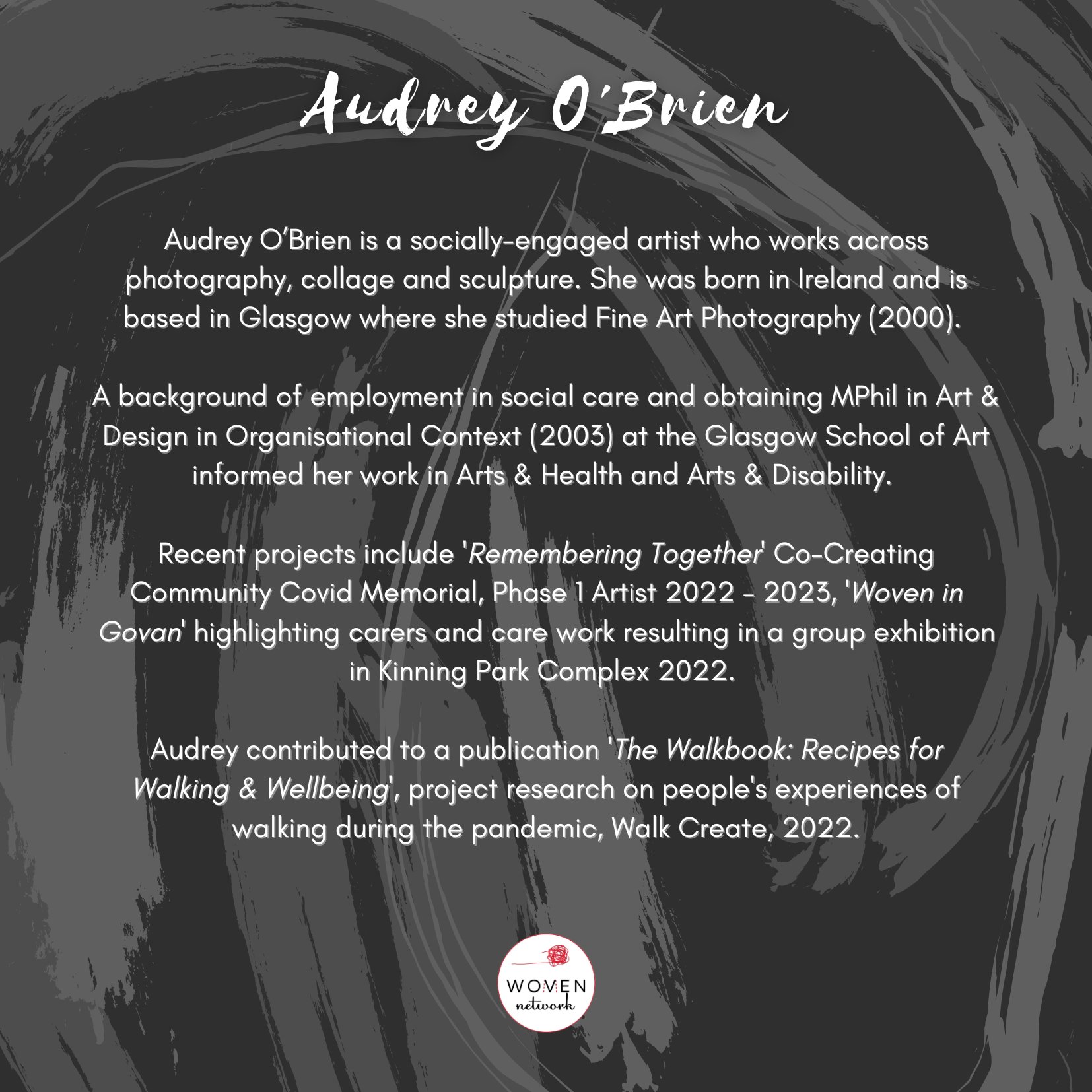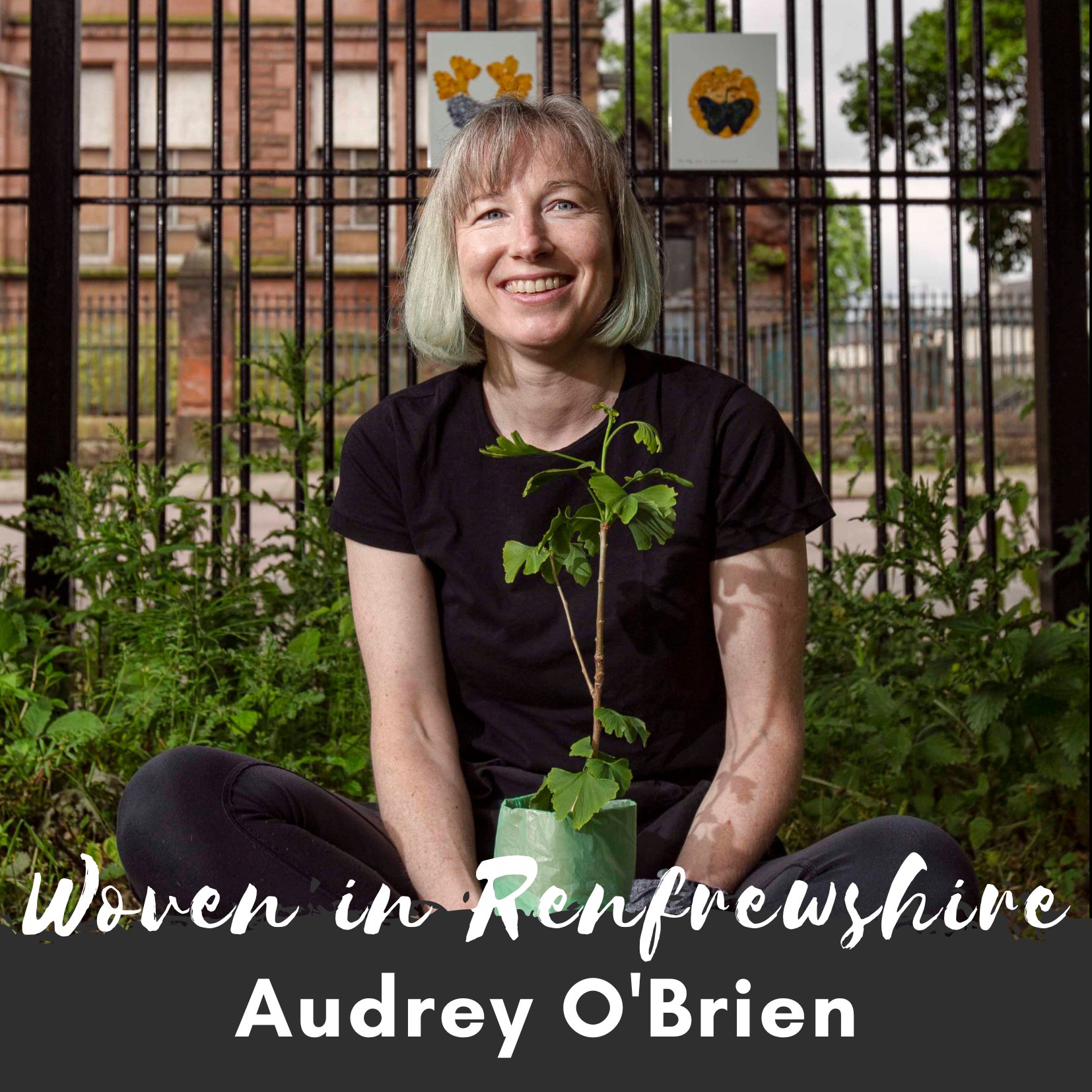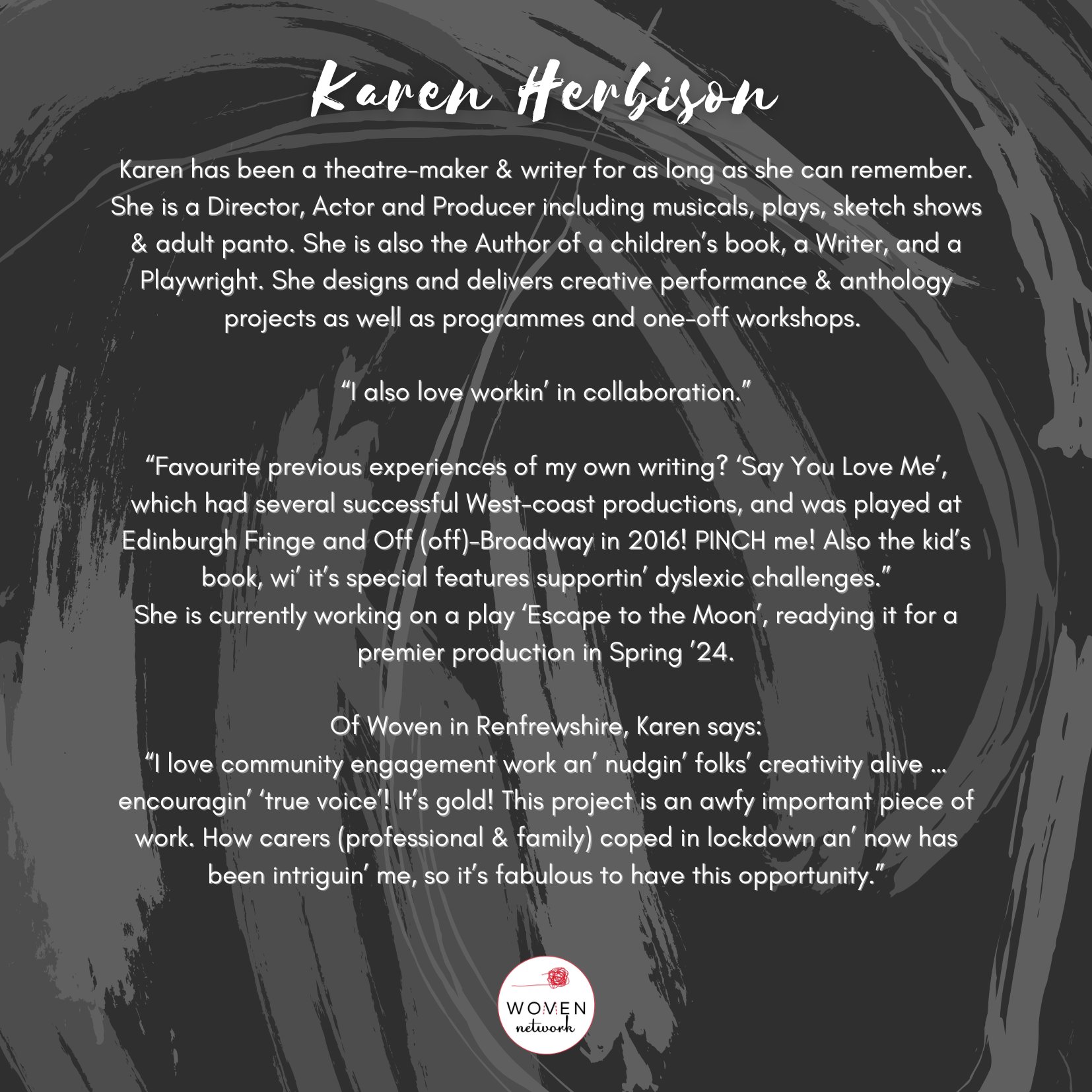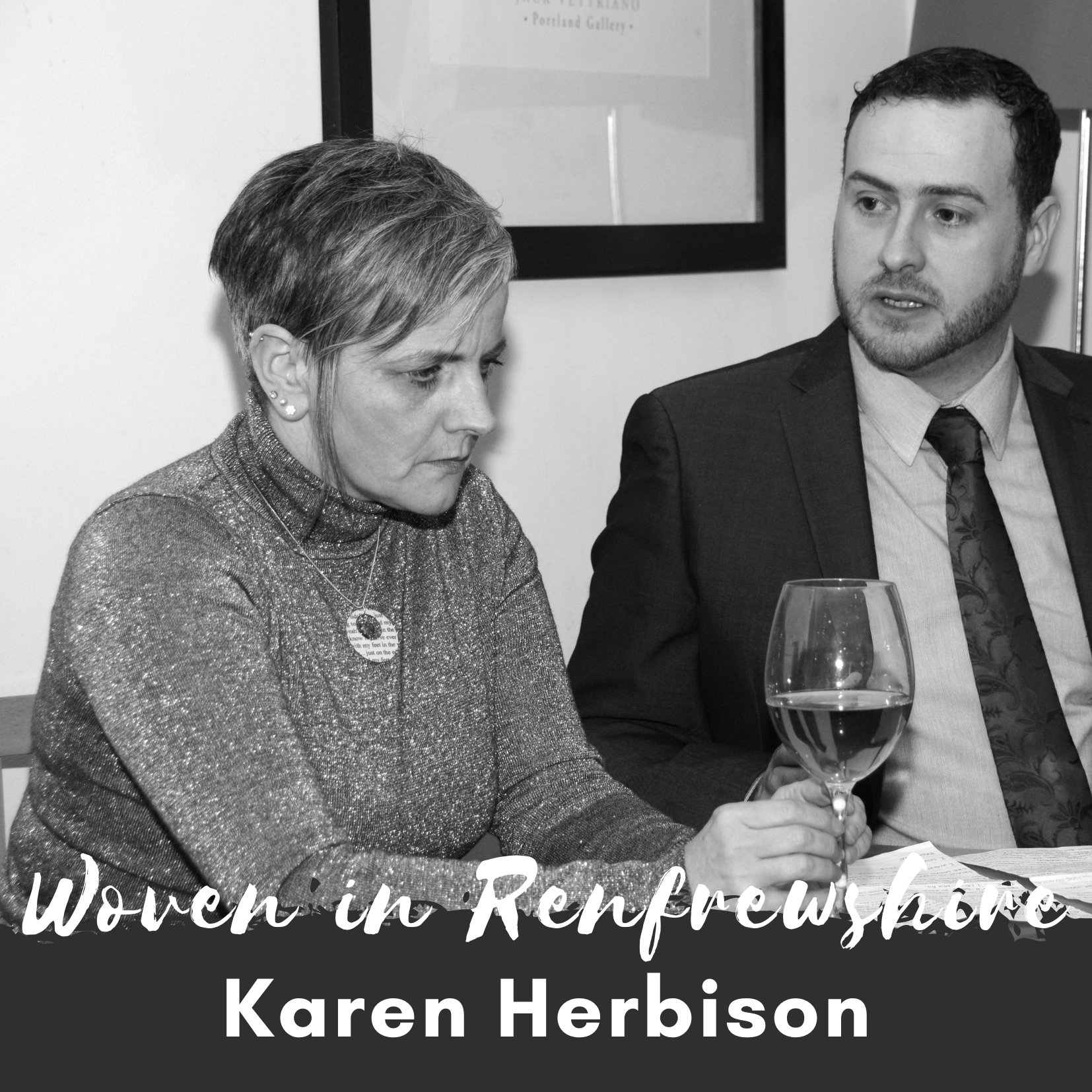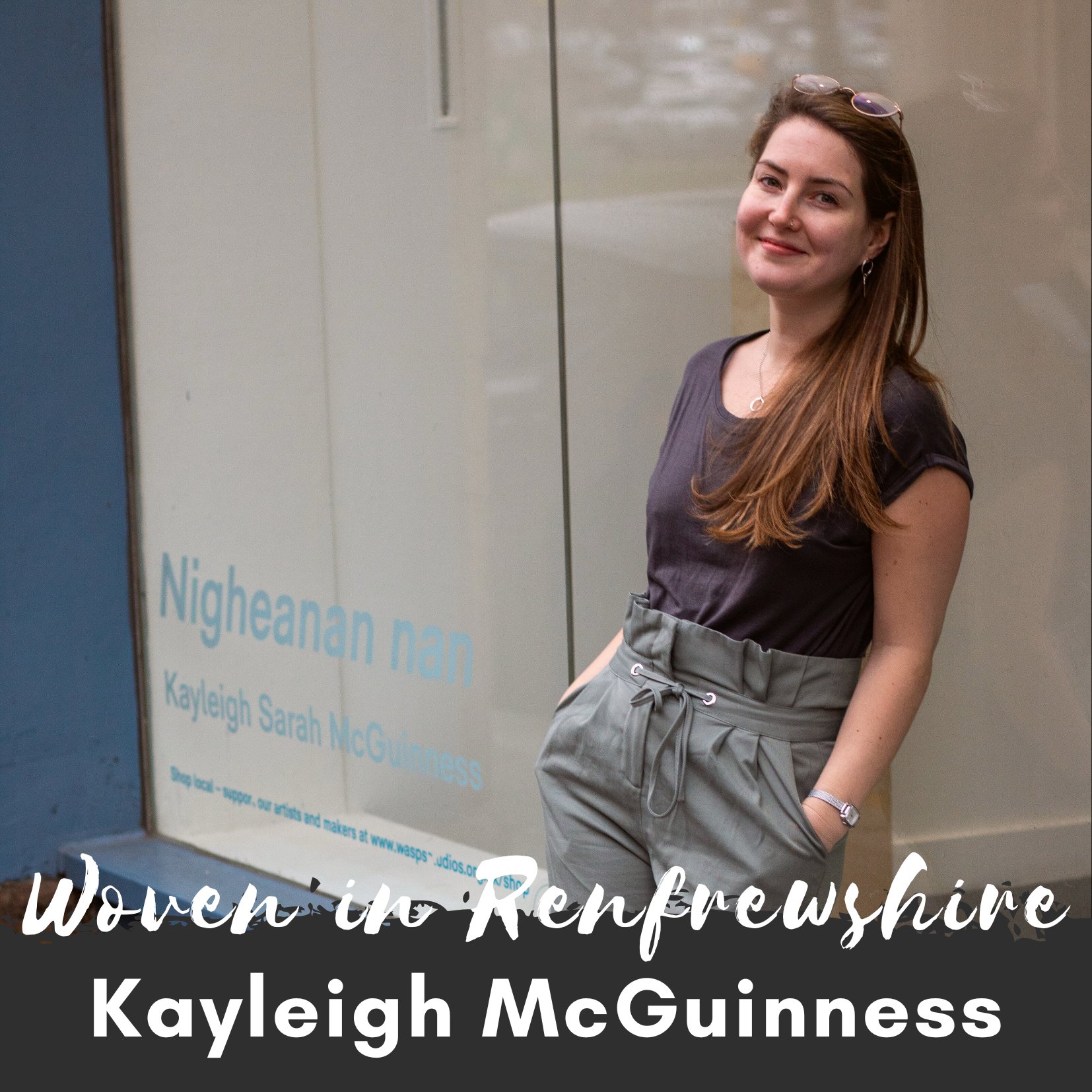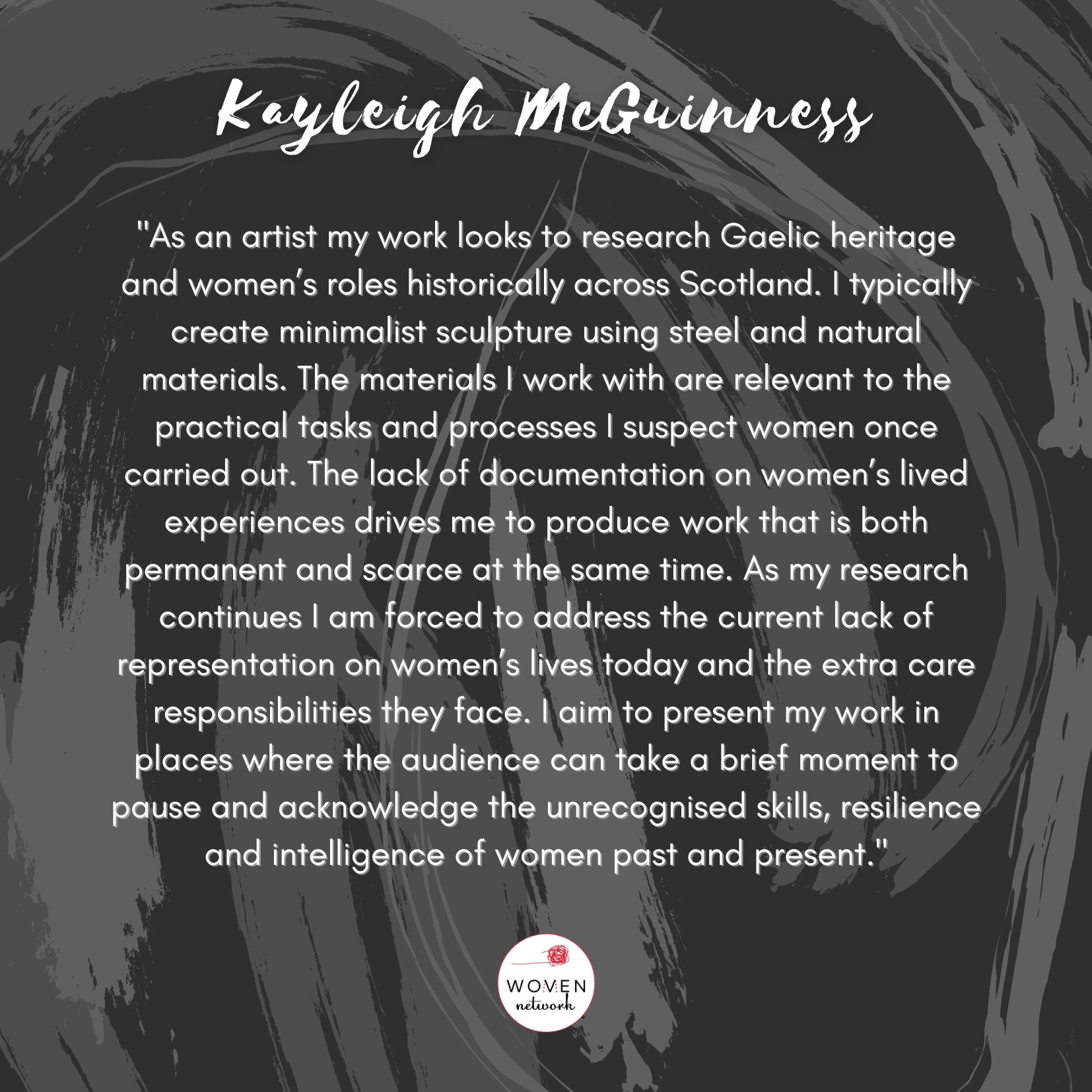 Woven in Renfrewshire
Following the success of Woven in Govan, Fablevision is delighted to announce the model of artists listening to stories/lived experiences of carers is now taking shape in Renfrewshire.
Woven in Renfrewshire is designed to create temporary artworks in Renfrewshire's public realm (e.g. creative interventions, pop-up or walking events, mobile performances, posters/flyers, etc.) which will be curated as a touring exhibition (as venues including Royal Alexandra Hospital, Art Department in the Paisley Shopping Centre and the Garden Lobby of the Scottish Parliament) as well as documented and presented digitally as part of an international online exhibition platform,  The thematic focus and aim for this project is to commission artists to develop new works which draw upon broad themes of care, caring, and women's caring roles within the current debate about a national care service.
While this project is locally-rooted and will be locally developed and delivered, it sits within the framework of an initial international collaboration led by Platform TU (Ukraine) in partnership with Intercult (Sweden).  Development work was funded by Creative Scotland, in partnership with House of Europe (via Platform TU) and Creative Europe (via Intercult) and a pilot project was delivered in Govan during 2020-23 (Woven in Govan) in solidarity with communities across Europe, as part of an 'inter-local' response to the experiences of women who work as carers and their experiences before, during and since the COVID-19 pandemic.  Our work in Renfrewshire will be bespoke – involving Renfrewshire-based artists and carers – but it will use the same successful model.  Commissioned artists will create new temporary artworks in Renfrewshire, in solidarity with communities across Europe, as part of an 'inter-local' response to the experiences of women who work as carers and their stories of how it is for them post the COVID-19 pandemic.
Socially-engaged artists who have experience working with and within local communities to collaborate on the creation of innovative, temporary artworks will work confidently and dynamically (and within a limited time-frame) alongside local partners and individuals to create temporary creative interventions in the public realm – for example pop-up events, in-person or coordinated mobile walking events, participatory works, mobile performances, window exhibitions or light-based projections, even collectively distributed posters/flyers/zines).
A panel of local people, including representatives from health, well-being and community groups, interviewed applicants and appointed three artists – Kayleigh McGuinness, Karen Herbison and Audrey O'Brien to work on the project collaboratively.  Artists will work with local partners who can provide on-the-ground support and alongside Dr t s Beall as lead artist.  Beall is a socially-engaged artist who has been working in Scotland for over a decade, and who has been working within the existing international Woven Network projects since 2020.
It is expected that all artists will respond to the overarching theme of this project by creatively responding to or representing the stories or voices of women who are working as carers in healthcare, and/or engaging with the unequal care burden of women that was foregrounded during the COVID-19 pandemic.
As part of this project, volunteer participants working in healthcare will be recruited (anonymously) by Fablevision, working with local partner organisations. This local team will support artists as they develop their creative works, and connect them with key workers and full-time carers who have volunteered to share their experiences and stories.  Volunteers with care experiences to share who are interested in working directly with artists can also be facilitated, and robust ethics procedures will be in place throughout the project.
Artworks will be produced and delivered in Renfrewshire, and documentation of these works will be shared digitally through existing local, national and international networks (including River Cities, Intercult, the current Woven Network social media platforms).
The timeline for the project is as follows:
Creative research and project development: June – August 2023.
Delivery of artistic interventions September – November 2023
Touring Exhibition – January – March 2024
Funders:  Arnold Clark Community Fund, Creative Scotland, Glasgow Airport's Flightpath, National Lottery Community Fund, National Lottery Heritage Fund, NHS Greater Glasgow and Clyde and Renfrewshire Council.
Digital Apps in Community Contexts
Bridging Digital was an Erasmus+ funded partnership project of four organisations: Hellenic Adult Education Association (Greece); Instytut KulturY Miejskeij (IKM), a municipal cultural institution (Poland); Intercult, an independent production and European resource centre for culture (Sweden) and Fablevision (Scotland).  Following the publication of case studies of innovative digital applications in community education settings, Fablevision was tasked with the writing and publication of an 'ingredients book' of best practice and inspiration for other community-based cultural organisations worldwide hoping to embark on the digital journey.
The project looked a six technical areas: 1) Projection Mapping; 2) Augmented Realty; 3) Virtual Reality; 4) Podcasts; 5) Animation; and 6) Film and Theatre, where digital technology and techniques could provide an actual as well as a metaphorical bridge in art-based or art-related non-formal community projects.
The findings were further expanded in a breakdown of the different 'ingredients' that might be used for such projects.  The eponymous 'ingredients' comprise ways and means of incorporating new technology in different contexts.  The research found that whilst there might not be many hard-and-fast rules, the parts played by planning, structure, organisation, invention, improvisation and agency, were integral in achieving good results.  As always, what is the sum without great parts?  The research also found that with sensible, realistic aims and objectives, good budgeting and equipment appropriate to the task, a lot can be achieved in an non-formal community milieu.
The examples found herein, should provide a valuable resource and base for guiding and developing similar projects elsewhere.
Erasmus+ Funded Project Explores Digital Applications in Community Arts
Fablevision, as host, took the Bridging Digital partners Intercult, Hellenic Adult Education Association and Instyut Kultury Miejskiej to various locations that have featured in the project.
Liz Gardiner, director of Fablevision, acted as guide in Paisley and Dunure, the locations where interactive digital techniques were directly applied in informal educative situations, namely the telling of the story of Dunure using video projection and through the use of an interactive QR code to reveal the story of the Renfrewshire Witch Hunt of 1697.
The partners also took in guided tours in Govan and Glasgow, which featured: the story of Mary Barbour;  the history of the Govan Graving Docks (and the Clyde's heritage as a shipbuilding centre); and the architecture of mercantile Glasgow, the second city of the empire.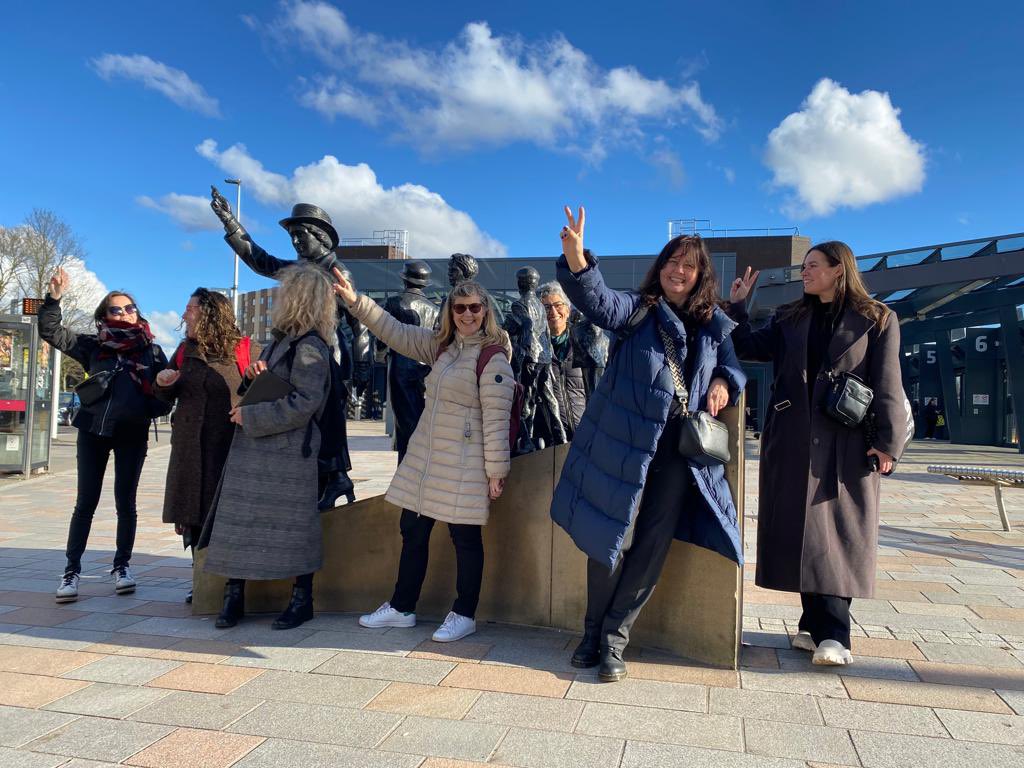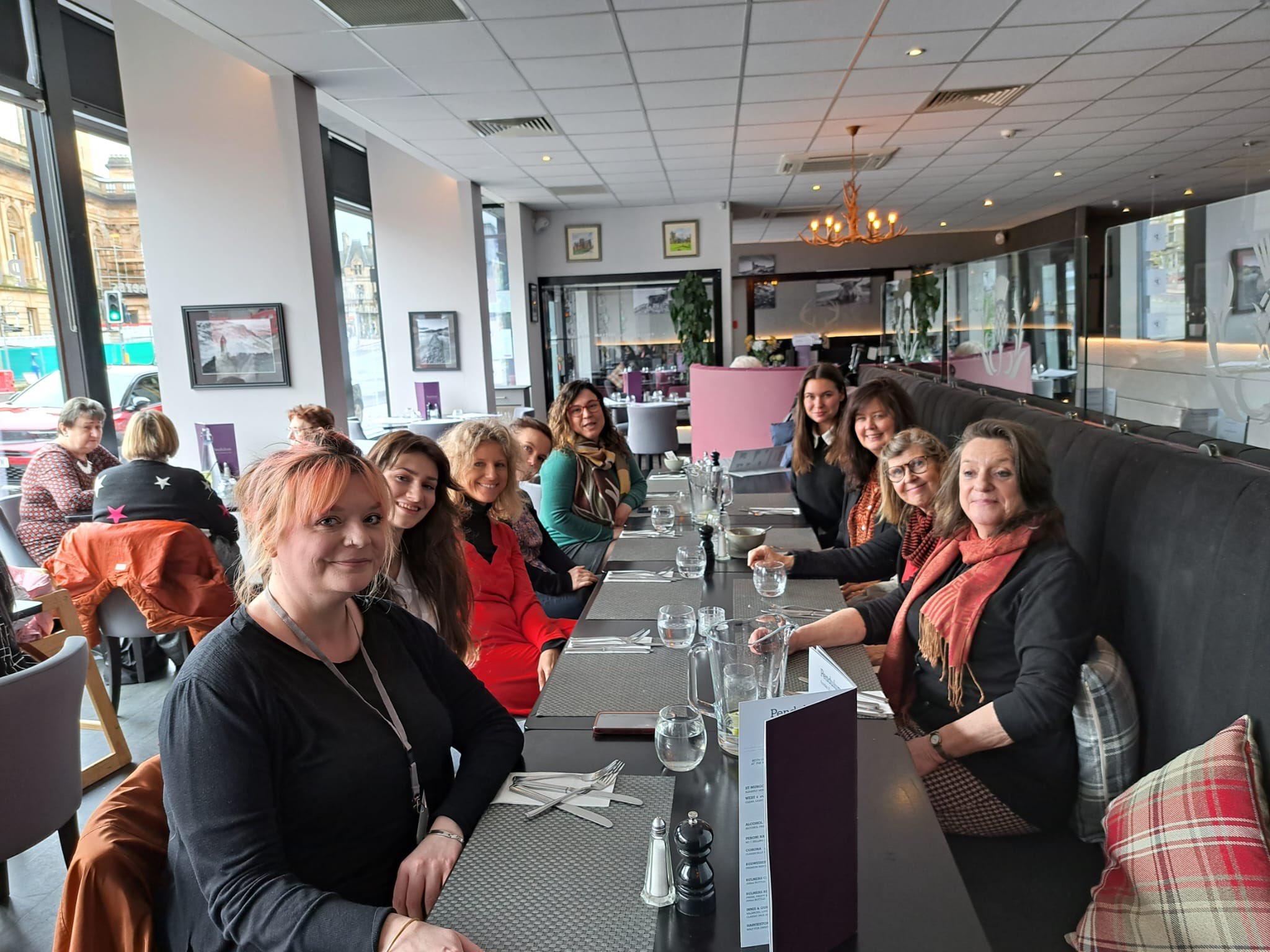 Right on QR
On Wednesday, 29th March,  2023, Paisley provost, Lorraine Cameron, unveiled the interactive QR plaque which tells the story of the Renfrewshire Witch Hunt 1697 in the form of five video shorts produced by StudioFV. 
Fablevision worked with Trent Kim and his student team at the University of the West of Scotland – as part of the the Bridging Digital project – to come up with a novel and interactive way of applying digital technology for use in an informal educative setting. 
The plaque, which lies at the entrance to Gallows Green, Paisley, fulfils precisely this function for anyone passing this historic scene. 
The unveiling brought together Fablevision, Trent Kim, University of the West of Scotland and Bridging Digital partners – Intercult, Hellenic Adult Education Association and Instyut Kultury Miejskiej.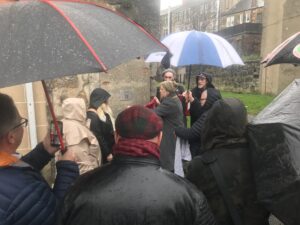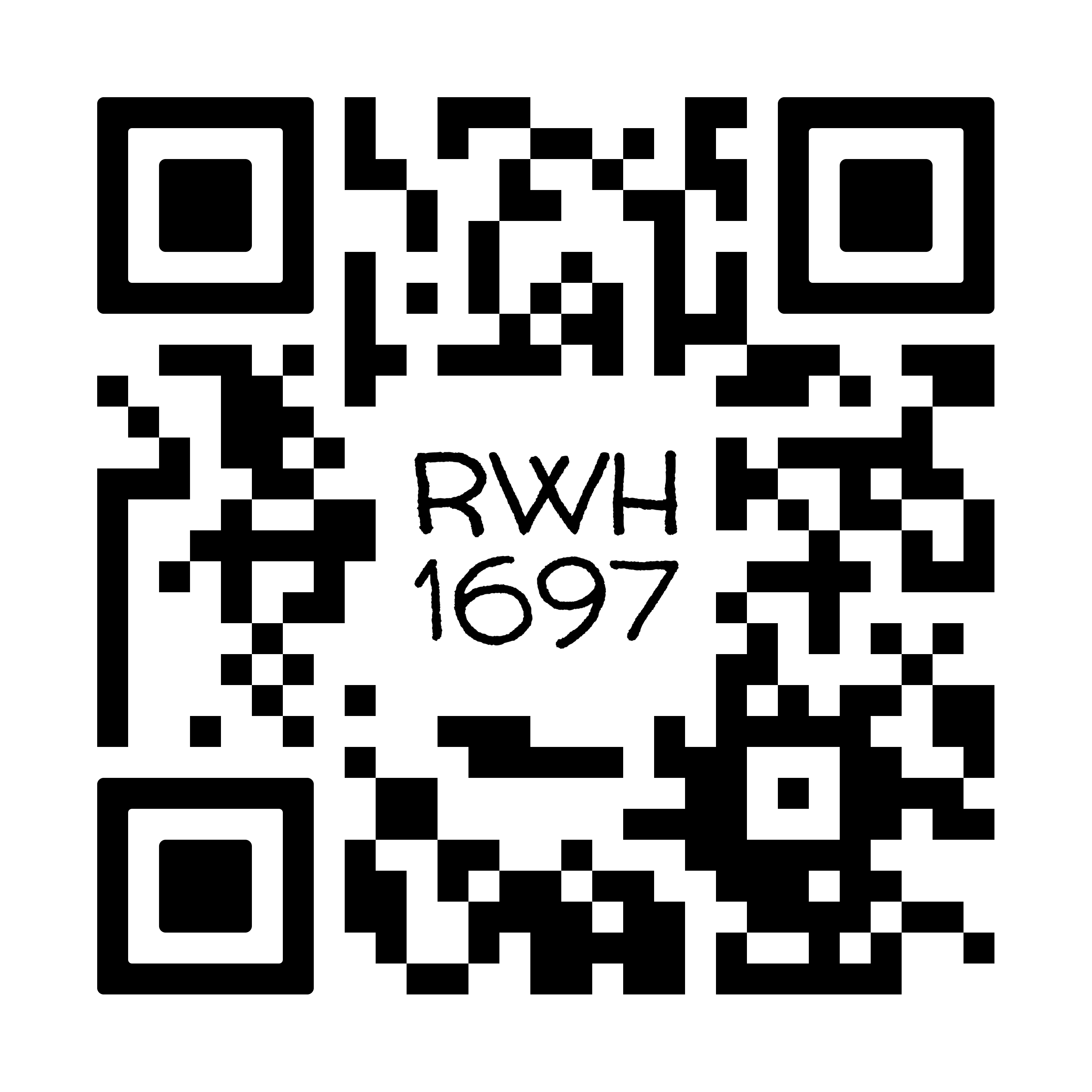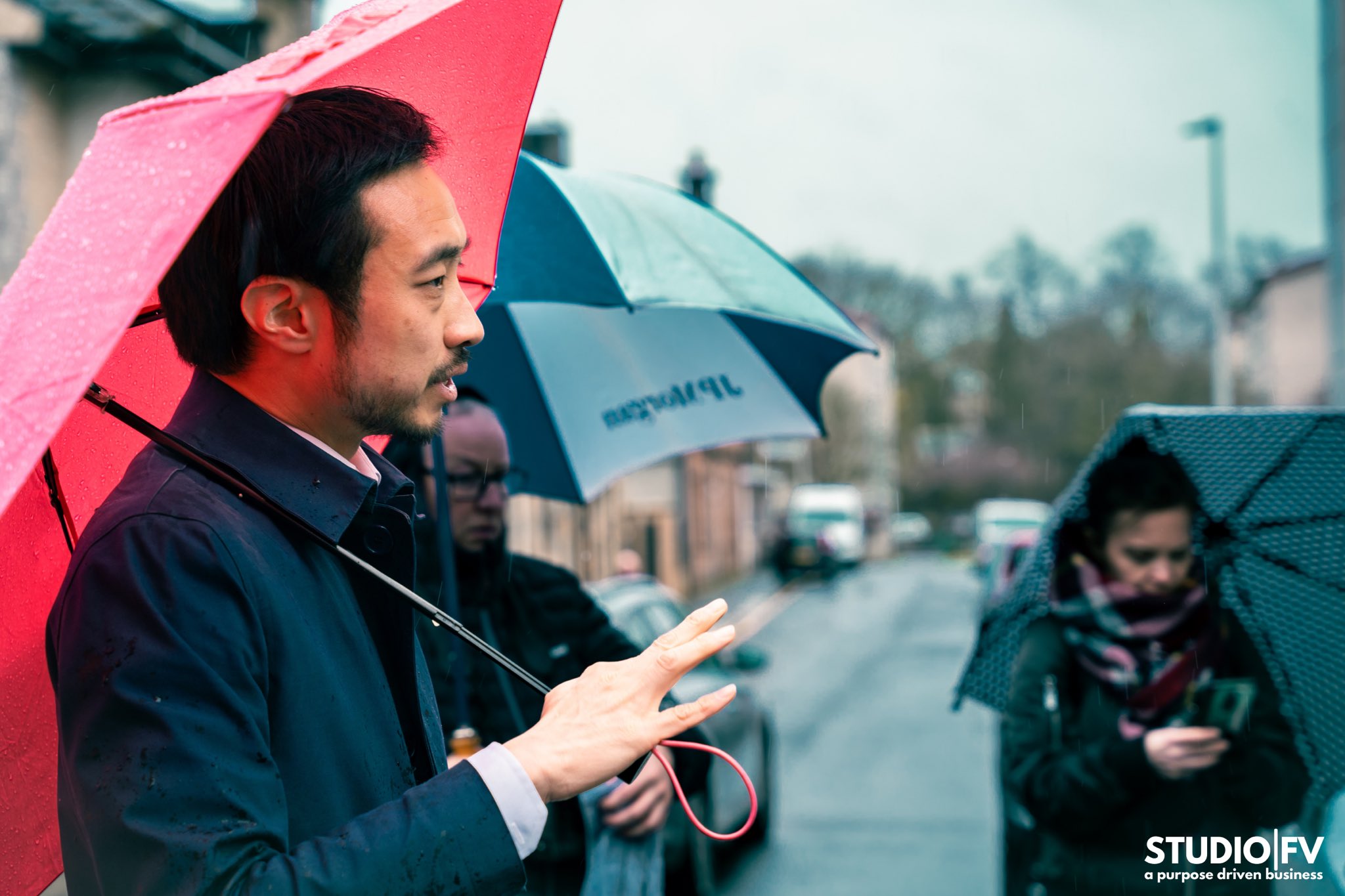 Digital Applications in Cultural Settings
We at Fablevision are readying ourselves to welcome the Bridging Digital partners – Intercult, Hellenic Adult Education Association and Instyut Kultury Miejskiej – to Paisley and Glasgow for the final instalment of the ErasmusPlus-funded project.
The main aim of the project is to explore digital technologies and how they can enhance existing creative arts and educational practices in community learning.  The method is a cross-fertilisation of learning between the creative, educational and digital worlds.
In Bridging Digital, organisations from the cultural and community sectors co-operated with artists, multimedia experts, and academics in adult education to create a new methodology for technologically enhanced formats and to improve the digital competence in the creative and community sectors.
Now, as the three-year research project reaches conclusions and produces an 'ingredients book' of best practice findings, UWS will host a symposium on Thursday 30th March 2023  in the UWS School of Business and Enterprise (Gardner Building, G118).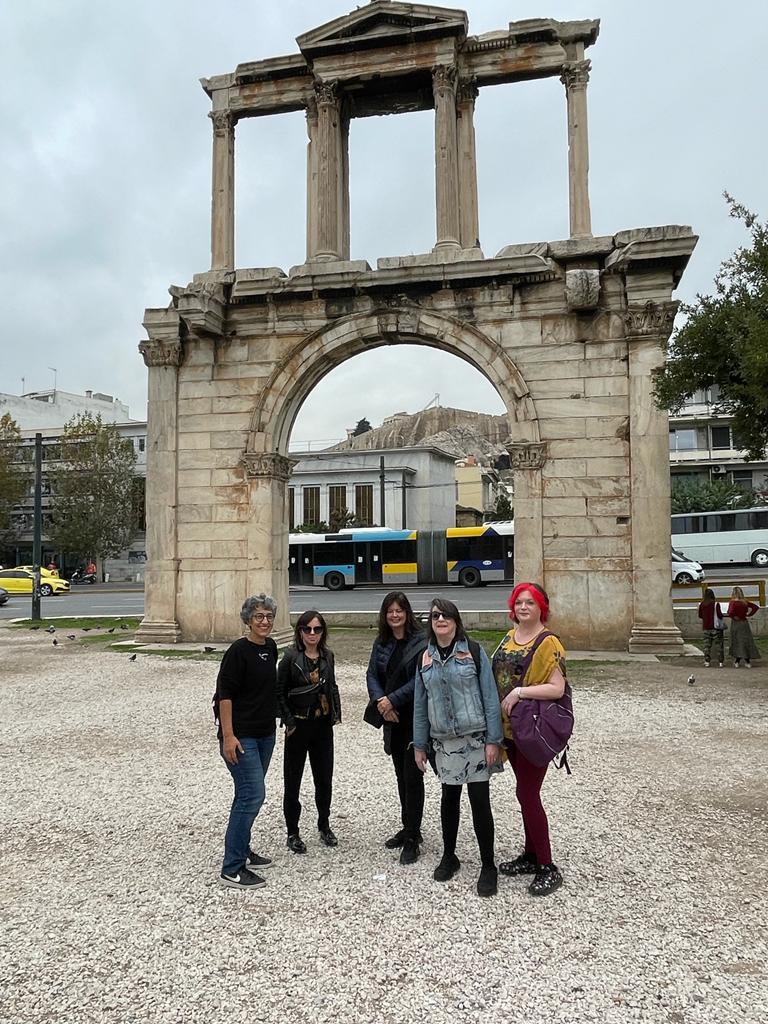 Fablevision Attends Bridging Digital Progress Meeting in Athens
Fablevision was in Athens, Greece, 13th – 15th December, 2022, for the third transnational meeting of the Bridging Digital Erasmus+ project hosted by the Hellenic Adult Education Association and including Sweden's Intercult and Poland's  Instytut Kultury Miejskiej.
The purpose of the meeting was to discuss the various project undertaken by the partners and the creation of a "book of ingredients" on the methods employed.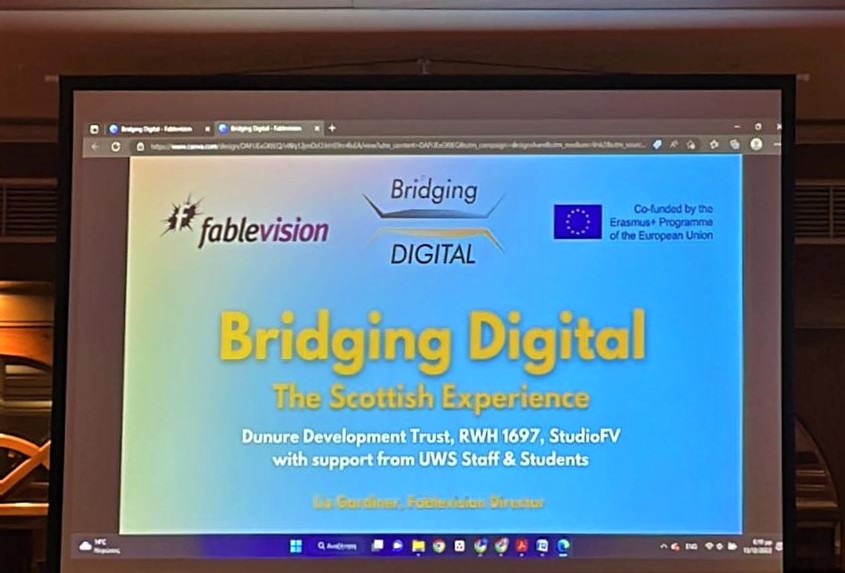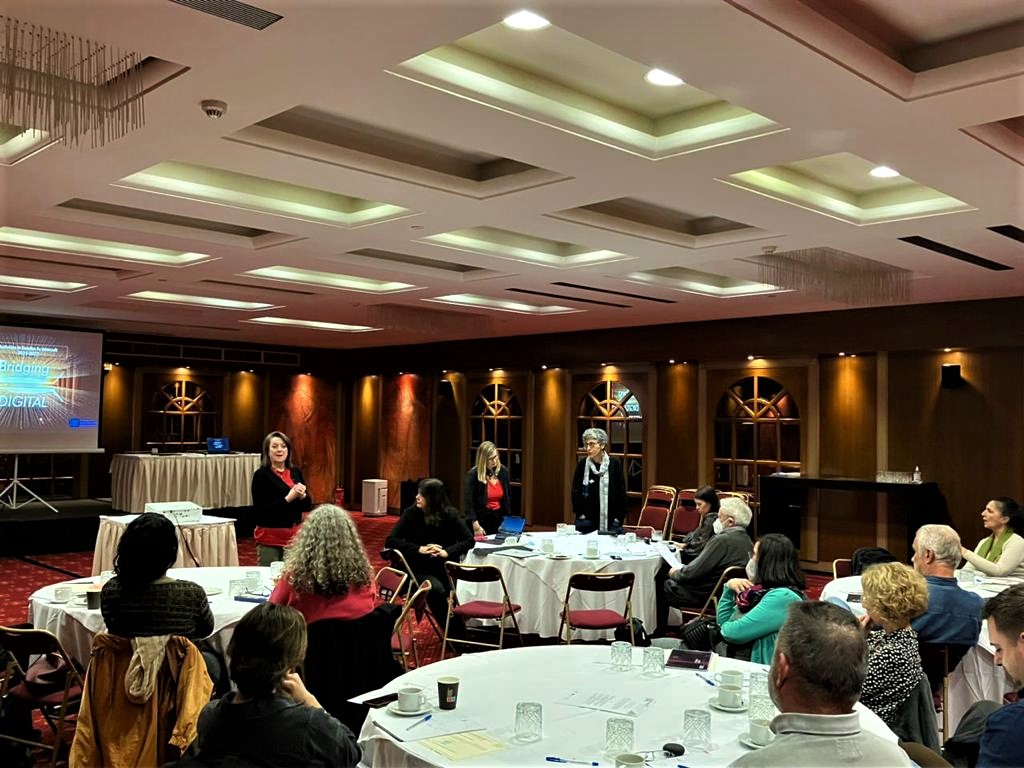 The Digital Technology and the Renfrewshire Witch Hunt Story in Five Stops
Take a walk through witch-hunting in 17th Century Renfrewshire using video and augmented reality.
Stop 1
Bargarran House
In 1696, following the discovery of the dismembered body of grandpa John Shaw near his home in Bargarran, Renfrewshire, suspicion that witches were abroad was growing.  When John Shaw's daughter, Christian, began fitting, levitating and coughing up hot coals, pins and straw, the story developed a wholly different and destructive momentum.  An altercation with the Gaelic-speaking maid over milk had led to the uttering of a 'curse'… and so the horror began…
Stop 2
The Jail
In 1697, following the strange events at Bargarran, the accusations of witchcraft and the naming of almost 30 people by 11-year-old Christian Shaw, the accused were held in Paisley's Jail awaiting trial.  Almost 30 people were imprisoned – 7 of whom were found guilty and sentenced to death at the Gallows Green, although one hanged himself whilst awaiting trial.  The fate of the others is largely unknown but as accused prisoners had to pay to get out of jail (recompense for 'board and lodgings') it is highly likely they languished there until they died.  There were tales of cries and moans coming from the jail for many years after 1697.
Stop 3
The Sermon
On June 9th, 1697, 7 innocent souls awaiting execution at the Gallows Green were subjected to a sermon at Paisley Abbey by an acknowledged expert, Reverend Blackwell, whose witch-finding experience was acquired several years before during the Salem witch trials in Massachusetts, USA.  The condemned were invited to confess their sins to save their souls from purgatory but in spite of enduring hours of corrective instruction, none changed their plea.
Stop 4
The Gallows Green
On June 10th 1697, Agnes Naismith, Catherine Campbell, John Lindsey, James Lindsay, John Reid, Margaret Lang and Margaret Fulton were taken from the prison by horse-drawn cart to be executed on the Gallows Green.  Their bodies were burned and the ashes buried under a horseshoe at Maxwellton Cross to prevent their spirts from escaping.  Thus grew the powerful myth that if that horseshoe were lifted, Paisley's fortunes would decline.  Events in the 1960s and 1970s seemed to bear this out.  Whether true or not, Paisley Buddies take no chances and the Sandy Stoddart-commissioned tondo with the inscription, "Pain Inflicted, Suffering Endured, Injustice Done," remains to this day.
Stop 5
The Legacy
The power of the Christian Shaw story did not end in June 1697.  Christian and her mother (having buried two husbands) embarked on a tour of Europe.  When the two returned to Renfrewshire they did so with a smuggled Jacquard loom which produced fine, high quality thread.  The establishment of the first thread mill at Bargarran followed shortly afterwards.
From this dark period of Renfrewshire's history, the industrial heritage which brought wealth to Paisley through thread manufacturing was born.  At its height, 98% of thread in the world was manufactured by J & P Coats or Clarks of Paisley, Renfrewshire.  Coincidently but portentously, when the horseshoe was lifted in the 1960s, the mills went into decline and closed.
Fablevision is the Scottish partner in a high profile European Erasmus project, BridgingDigital. Working with students at UWS, digital artist Trent Kim and StudioFV, the project is supporting RWH1697 to bridge the 17th and 21st centuries with Augmented Reality.
Bridging Digital Brings Interactivity to Historic Tale
Paisley, Renfrewshire
The Renfrewshire Witch Hunt of 1697 was a pivotal event in the history of Paisley and one which, if folklore is to be believed, still has a powerful hold on the town to this day.
Bridging Digital team has been using this historical event, which involved the arrest, execution and immolation of eight innocent people on a charge of witchcraft – largely at the behest of a local landowning family – the Shaws of Bargarran – to test ways in which augmented reality, in the form of QR codes and mobile phones, can be used as an interactive resource for tutored walks.  Again, the emphasis is on disseminating information using novel technological applications whilst working with people who would, hitherto, have had little scope or experience of exploring such technologies.
Bridging Digital in Action
Dunure, South Ayrshire
Fablevision's involvement in this Erasmus+ project features the use of digital techniques to help in the reimagining of alternative futures for the former Ayrshire fishing village of Dunure.  Working in conjunction with the University of the West of Scotland (UWS), South Ayrshire Council, Dunure Development Trust, Dunure Community Council and StudioFV, Fablevision conducted research and provided documentation to technologies developed by Trent Kim, director new media arts and his student team at UWS.
In the Dunure example, the ruined castle was used as a backdrop on which the story of the village – its history as a feudal fief of the Kennedy clan, a major fishing harbour and as an artistic community, frequented by Charles Rennie Mackintosh and Margaret McDonald – could be played out to perhaps realise the tourist potential of the area.
Going Digital in Dunure
Back in November 2021, Fablevision commissioned StudioFV to make a video case study of the University of the West of Scotland's (UWS) New Media Art course as part of its ErasmusPlus-funded research project, Bridging Digital, which explores how artists and communities can use digital technology.
A team of UWS students led by lecturer, Trent Kim, travelled to Dunure, South Ayrshire to work with Dunure Community Council to work on a project which uses video projection – onto the ruins of the former Kennedy clan stronghold – to tell the illustrious story of this former fishing community.  The specific aim of the community is to find novel and interesting ways that they might bring this history to life for tourists and visitors to the village and neighbourhood.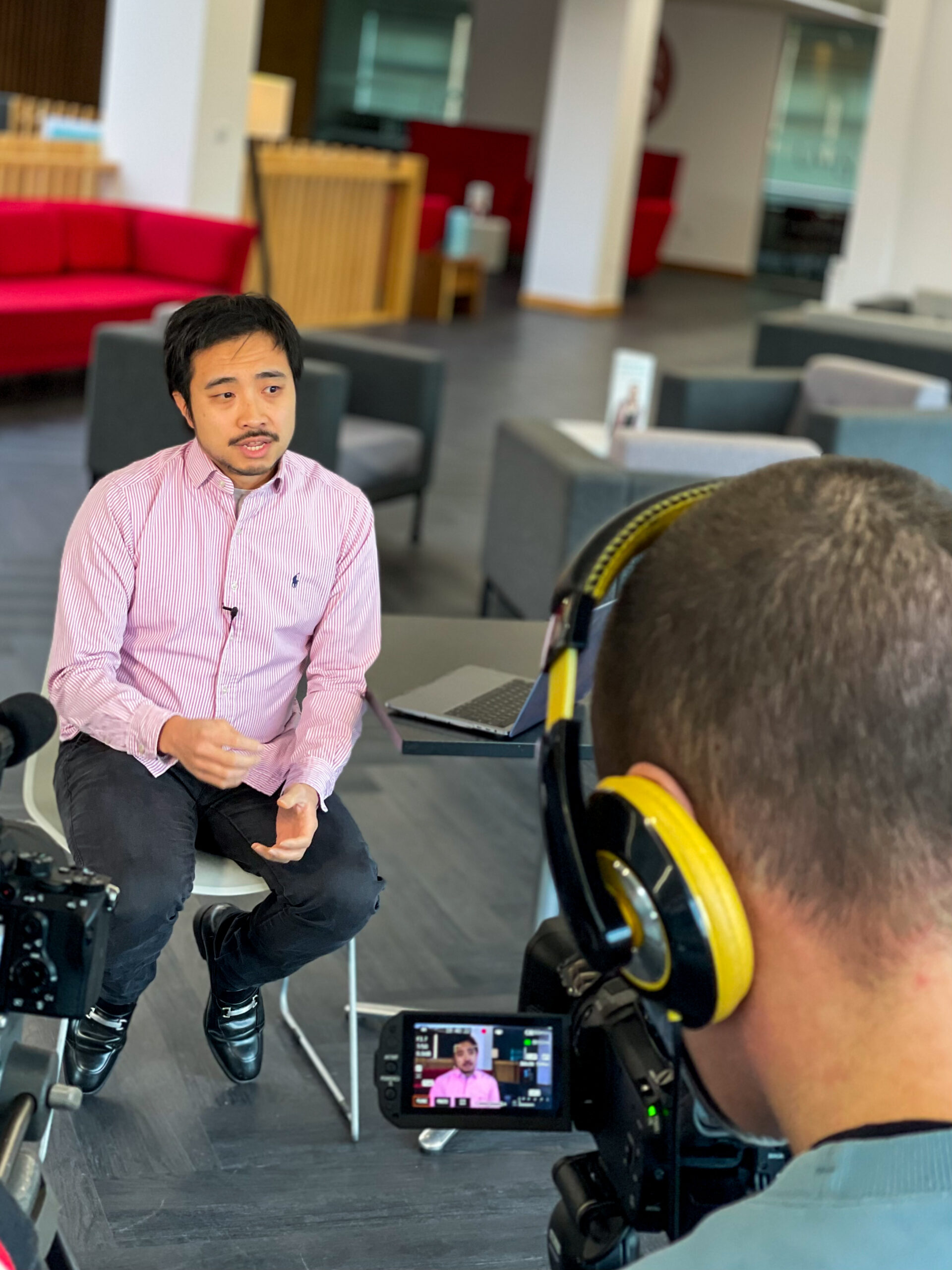 Past Perfect to Future Indicative
Fablevision's sister organisation, StudioFV was at the University of the West of Scotland recently to film and interview, Trent Kim, the director and lecturer of the unversity's New Media Arts department who set his students the task of using art projections as a creative stimulus, the findings of which will inform the Erasmus+-funded Bridging Digital project.
The interview was a follow up to the recent art installation at Dunure Castle in Ayrshire, where images of Dunure's past were projected onto its walls.
The Bridging Digital project explores new ways in which art-centred activities and inputs can be used as a medium for change.  The role of art in this context is threefold: it is an instrument, metaphoric and a harbinger.  The past, the "known known", comes together with the "known unknown" to create an as yet "unknown unknown" –  the future.
If this is far too Rumsfeldian for this early in 2022, just remember that the past is not only another country, it also the only reference point, predicate and tutor we have for imaging our future.  Unlike Marx's apian architects, we must first build the future in our imagination.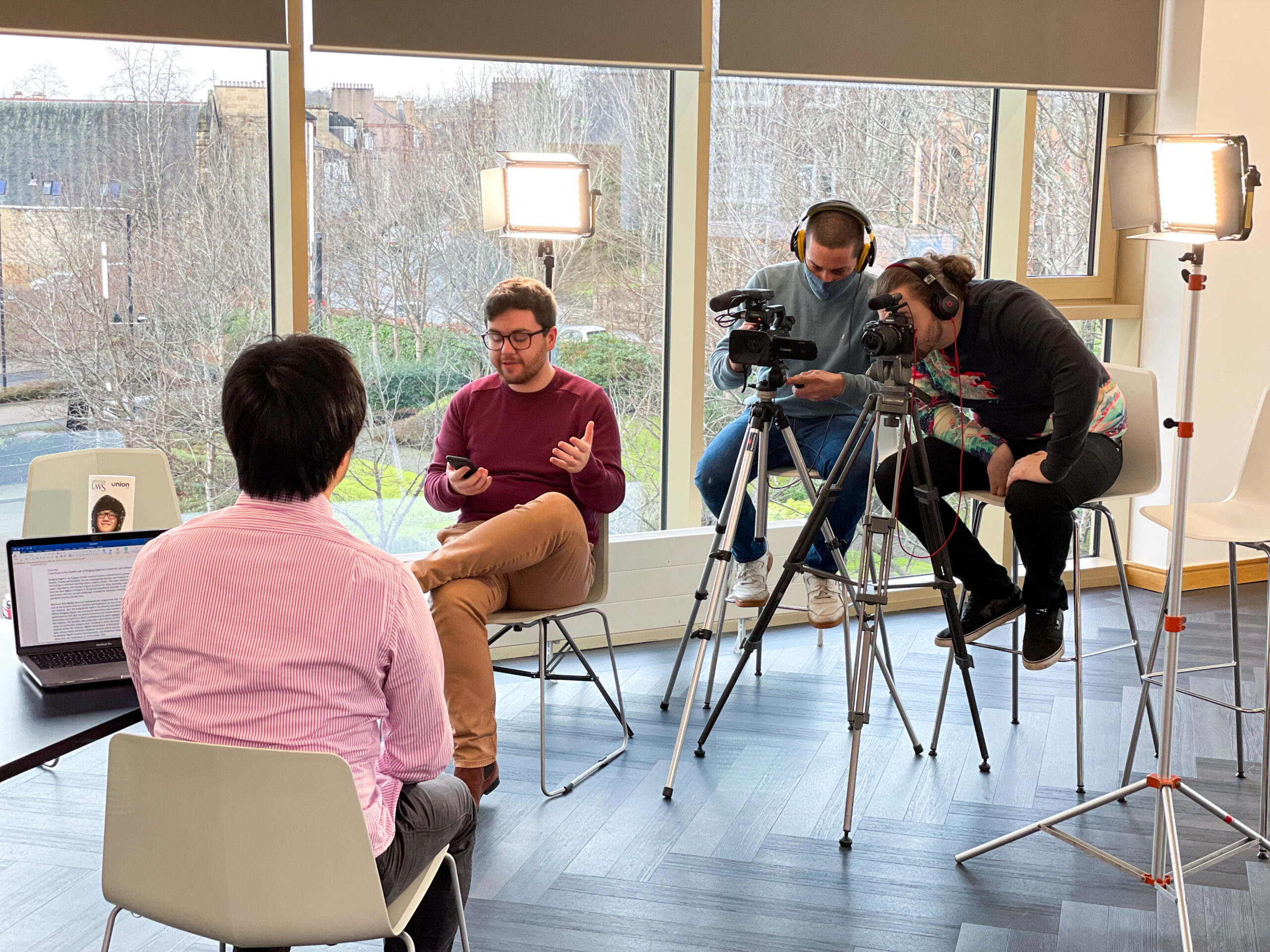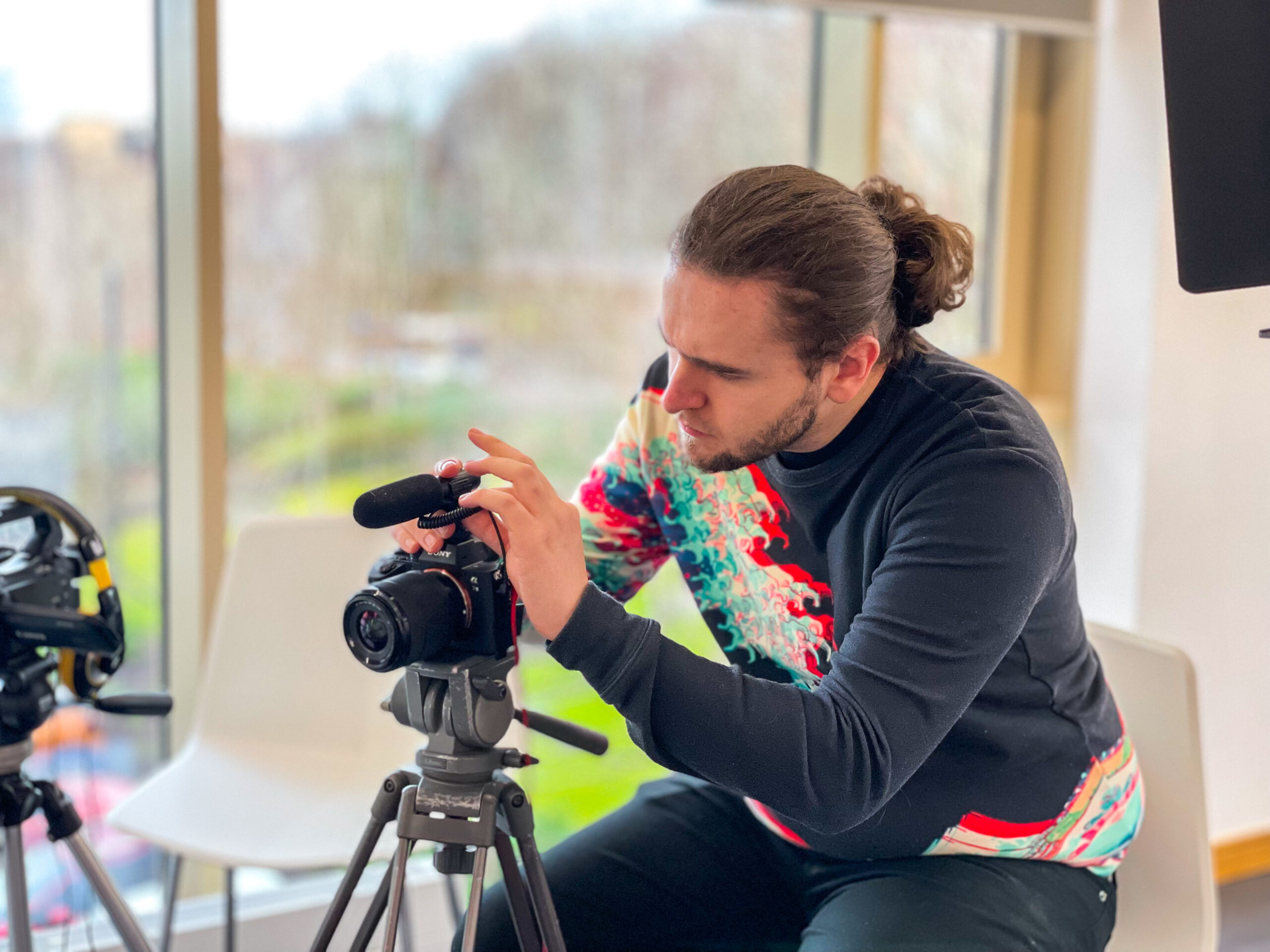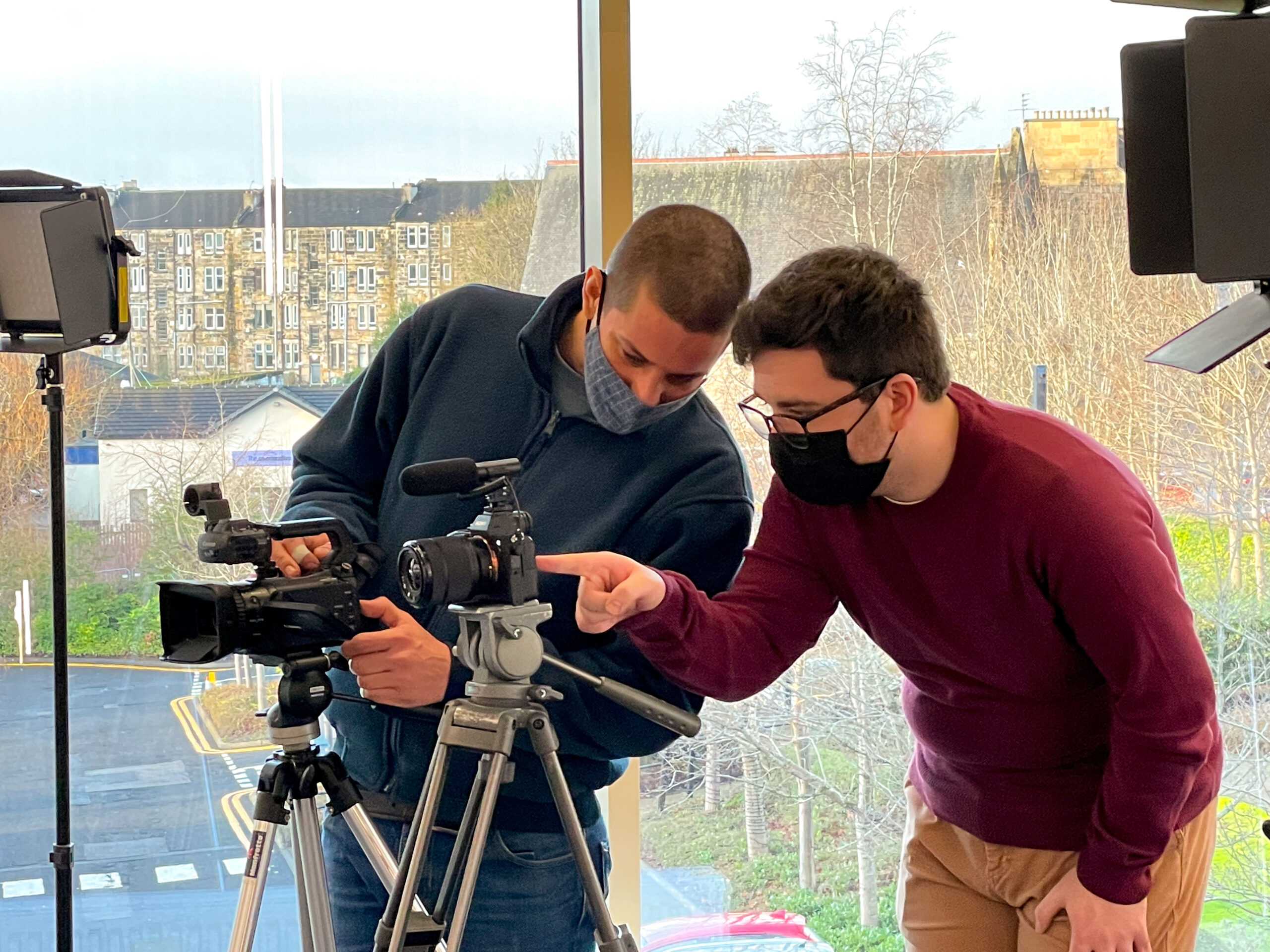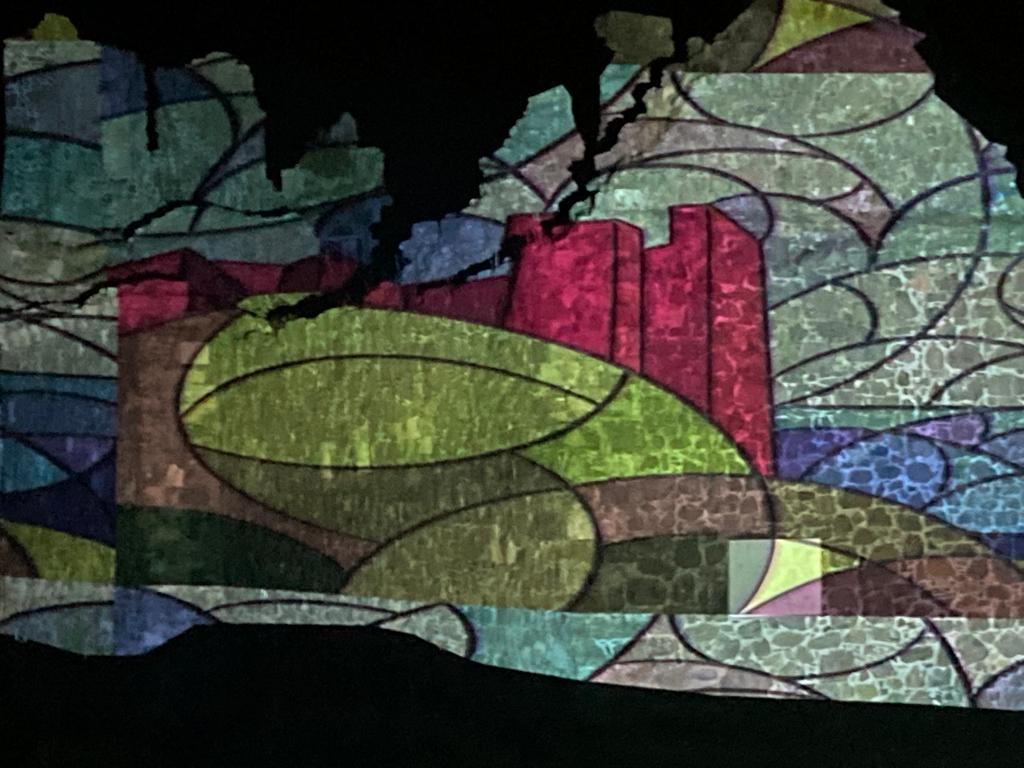 Bridging Digital in Dunure
Fablevision, accompanied by StudioFV, was in Dunure, Ayrshire, to shoot film and interviews for Bridging Digital, an Erasmus+ funded project involving cultural/educational organisations from Scotland (Fablevision), Greece (Hellenic Education Association), Poland (Instytut Kultury Miejskiej) and Sweden (Intercult).
The project, headed in Scotland by Liz Gardiner, Fablevision, is collaborating with Trent Kim, director, New Media Arts, University of the West of Scotland, to explore how artist-led learning can use digital techniques as a catalyst for helping communities adapt to and author change.
In the Dunure example, StudioFV, filmed the work of UWS students in re-purposing the romantic and somewhat desolate coastal ruin of Dunure castle as a canvas on which to project the village's long and varied history.
Home to Scotland's oldest lighthouse, with a once thriving fishing industry; a place of sea-inspired folkloric tales; the blood feuds of the Kennedy clan; connections with Mary Queen of Scots and Charles Rennie Mackintosh and Margaret Macdonald; the village is now looking at ways in which it can incorporate all this into a new and sustainable future centred on the tourist potential of the area.
The nub of the matter is re-imaging: what do you do when you no longer do what you did?